You are here
Back to top
I Do Love You Still (Paperback)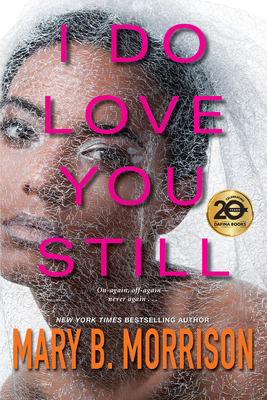 Description
---
From New York Times bestselling author Mary B. Morrison comes a no-holds-barred novel of a dazzling potential power couple who take their scandalous love-hurt reunion to an all-time low . . .

Between their rising careers and insatiable passion for each other, Xena Trinity and Memphis Brown seem to be perfect partners. Sure, they break up constantly, but their love and sexual chemistry is undeniable. Since their ultimate goal is to marry and start a family after Memphis fulfills his dreams, they believe they'll one day have it all. Until Xena gets a once-in-a-lifetime chance to take her fashion brand from Savannah to New York City--just after track star Memphis clenches an Olympic spot . . .

Never conceiving Xena could outshine him, Memphis crosses a new line: He looks elsewhere to fill the void of her abandonment. Fed up, Xena moves on to a new man who supports her dreams--until her heart yearns for her soulmate, Memphis. With her career and love life hanging in the balance, Xena is forced to re-evaluate. Will she take another chance on Memphis? Or stay with the self-made billionaire offering wisdom and stability? Will turning to her business partner or her best friend for advice give her answers or more complications?

Just when Xena has hope everything will turn out fine, life-altering discoveries put her and Memphis's careers on pause--breaking more than their hearts. And getting real enough to manage this devastation could cost Xena and Memphis more than they ever imagined . . .
About the Author
---
New York Times bestselling author Mary B. Morrison is all about her girls and believes that women must shape their own destinies. A motivational speaker and relationship expert, Mary encourages women to become their best. She quit her near six-figure government job to self-publish her first book, Soulmates Dissipate, in 2000 and begin her literary career. Healing Her Hurt, Incorporated is a 501(c)(3) nonprofit that Mary founded to promote the emotional, physical, and financial health of marginalized women and girls by providing self-empowerment tools, resources, and education. Mary produced a play based on her HoneyB novel, Single Husbands. Her wonderful son, Jesse Byrd Jr., is an award-winning children's author, the owner of JesseBCreative.com, and lives in Dubai with his wife Emaan. Mary currently resides in Atlanta, Georgia.