You are here
Back to top
Wicked Enchantment: Selected Poems (Hardcover)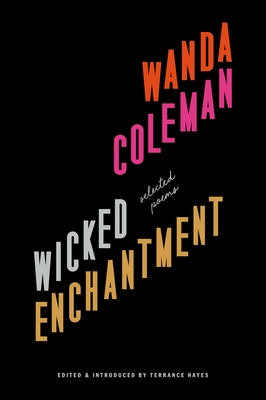 $25.95
Usually Ships in 1-5 Days
Description
---
One of the most talked about literary collections of the year
--"Wanda Coleman is not just wickedly wise, she is transcendent." The Washington Post
--"Hateful and hilarious, heartbroke and hellbent." Mary Karr, New York Times bestselling author
--"One of the greatest poets ever to come out of L.A." The New Yorker
--"Her work pushes us to confront injustice with as much candor as she did." Poetry Foundation
--"Required Reading" Bustle
Wicked Enchantment: Selected Poems--the greatest work of Wanda Coleman, 130 poems spanning four decades, edited and introduced by Terrance Hayes.
For those who don't know the richness of Coleman's work, this book is an indispensable introduction.
For those who do know Coleman's work, the range of this selection will provide new, unexpected, and deeply moving pleasures.