You are here
Back to top
Outcomes of Civilization in Africa (Hardcover)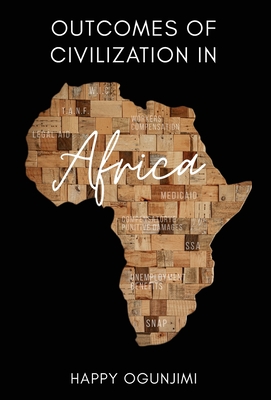 Description
---
The purpose of this book is to provide concepts that can aid in humanity's growth as a whole, and help increase equality among all people. It is my understanding that we must work together as a human race to make a better world, through aiding subservient powers or poorer countries by giving them the resources to be able to produce the skills and intelligence necessary to be able to match the domineer. This book is forthrightly corresponding to the way most Afrcan countries lack the western world's benefits and ease of access to basic essentials, and dives into ways of implementing them little by little; its content will bring forth African society to become more industrialized, technical, and better positioned to take care of its citizens.
There are many teachings and stories in this book that brought about its title - 'The Outcomes of Civilization in Africa' - including hundreds of other interviews I had with African residents and abroad, as well as with friends from other developing nations. I went to great lengths to ensure the accuracy and thoroughness of this book.
I treat every issue with great delicacy because it is hard to talk about such a problematical matter in such a distinct, calculated manner. Because history plays a part, geography plays a part; international policies play a significant role, as well as colonialism and government policies.
At the heart of it, it is mostly the minds of the African people that play a prominent role, and it is my fervent wish that those minds can come together to facilitate a new and better reality.