You are here
Back to top
Black Ladies (Hardcover)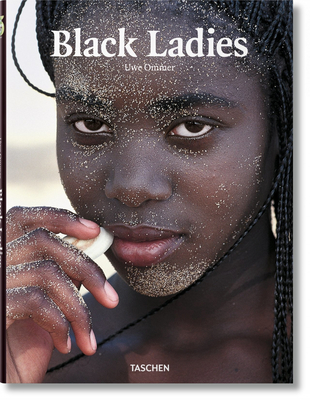 Description
---
African Queens: Simple, sensual portraits of dark-skinned beauties "Poets have described the beauty of African women with their words,
Uwe Ommer with his camera."
Photo Presse, Germany

Uwe Ommer, a sought-after commercial photographer based in New York and Paris, has made a name for himself with his own uncommissioned works, as this book eloquently attests. For the aesthete Uwe Ommer, the bodies of black women represent the epitome of beauty. His photographs are exactly what they show, no more and no less than a homage to female beauty. And of course that homage is paid in the perfect setting, the stunning landscape of Africa. Text in English, French, and German.
About the Author
---
The photographer:

Uwe Ommer became fascinated with photography at a young age and in 1962 moved to Paris, where he initially worked as a photographer's assistant. Within a few years, he opened his own photography studio, primarily shooting fashion and advertising photos. Quickly gaining respect for his work in Paris, Ommer began showing in local galleries and eventually published his first book, "Photoedition Uwe Ommer, " in 1979, a collection of personal and advertising works. In the following years, he would publish five more books of his photographs. In 2002, Uwe Ommer was awarded an Honorary Fellowship to the Royal Photographic Society for the impact of his lifetime of work. His books for TASCHEN include "Black Ladies, Asian Ladies, Transit, "and "1000 Families."